Congratulations to the Director General on receiving award
14.03.2015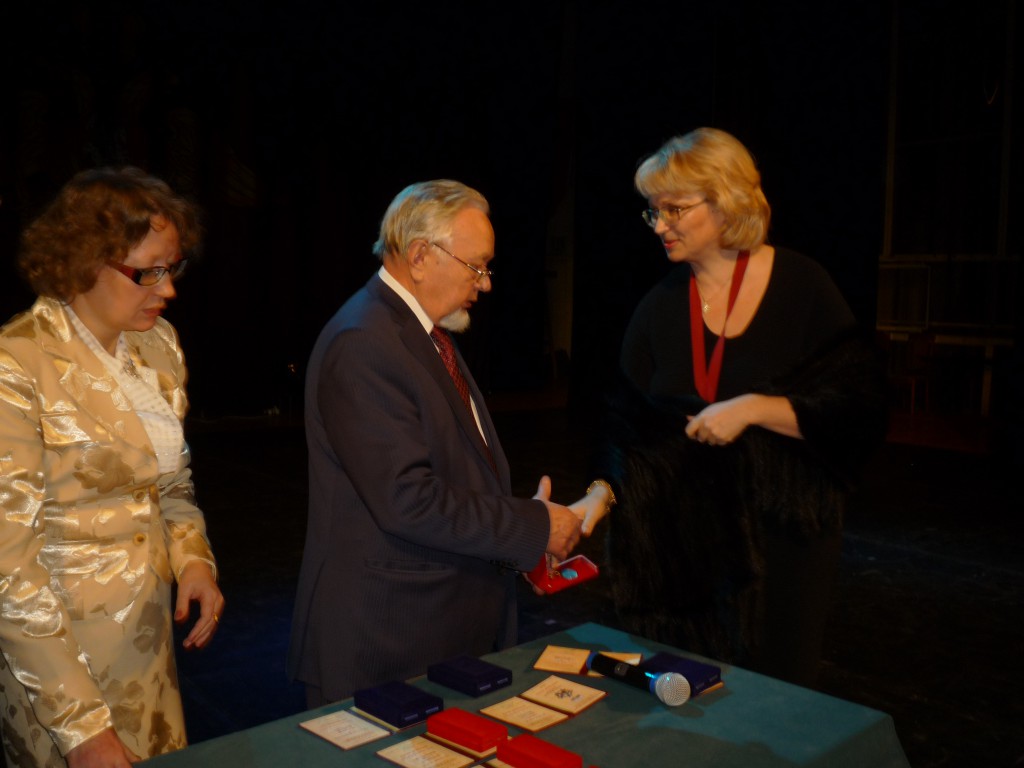 March 13, 2015 the Director General of "Patent Law Firm" NEVA-PATENT " Natalia Petrova were awarded Roerich Medal of the International Academy of Ecology, Man and Nature (MANEB) "For a great contribution to the development of the Academy and science in the field of ecology."
Natalia is a member MANEB since 1996. Over the years, she has done a lot for the development of the Academy as an employee MANEB, scientific secretary of Department MANEB in the UK and Coordinator for International Relations.
Also, this medal – a decent estimate of the contribution of "Neva-patent" to the development of ecology in Russia and in the world. Over the years, our specialists received a large number of patents in the field of ecology (in various sectors of life). Many MANEB members become our regular customers, partners and friends.
Presentation of medals took place in a solemn atmosphere at the annual conference of the Academy in the House of officers Saint Petersburg.
Congratulations to our Director General  and wishes of continued success!